Are we in need of an app? Absolutely, yes we're in want of an app to fulfill our day to day wishes in a quick period. Which also brings the whole global to our doorstep by a tap. Since humans, we are moving closer to technological developments. Business industries are also in need of altering their workflow to preserve or to attain high-level success in their industry with an application. All the application development companies are doing their job effectively, with the aid of giving an application to their users, but some won't be user-friendly or it'd be filled with bugs.
Nowadays, it's a tough task to choose the best mobile application company in 2020 for all entrepreneurs. The reason is simple as there are already countless existing in every corner. So, it's difficult to make the right decision when it comes to developing a mobile application for the growth of your business. In reality, every business head should consider some of the key elements before hiring a freelancer or a group of developers who can fulfill their needs. If the final result of the app should attain your expectations, then you have to go through a lot of research in millions to choose one best company. Furthermore, if one has to survive in the business industry, then it becomes a must fact to have a mobile application for their own business. It is an excellent way to reach your targeted audience in a short duration and also generates great value along with good revenue growth.
In this blog, let me tell you how to identify the best mobile application development company, which will be the best choice as per your business requirements. Here, I have listed some things you should get known before choosing a development company and why you are in need of it. Without any, further delay let us drive into it.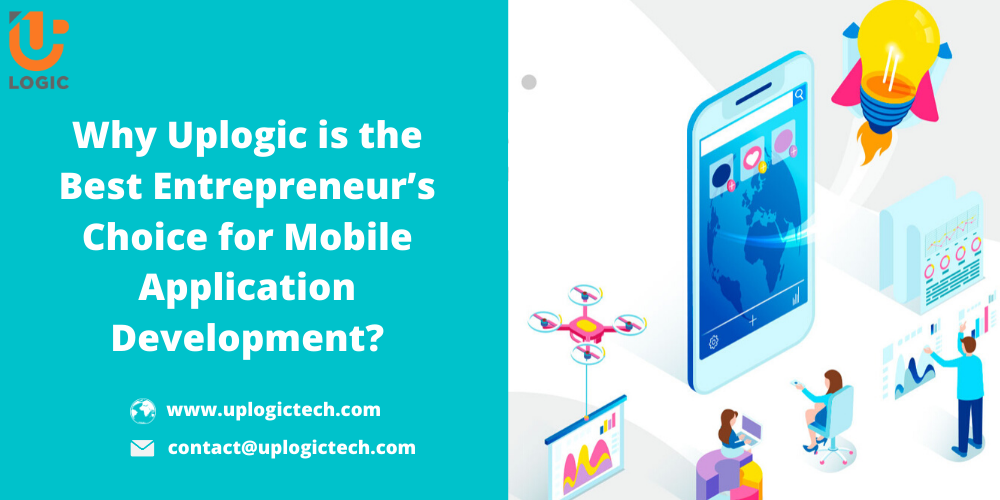 Why Should You Choose A Mobile Application Development Company Rather Than A Freelancer?
Following are a number of the advantages a business can derive by way of hiring a mobile app development company rather than a freelancer.
Wise choice for the startups business
By hiring a mobile application development company, you get a full effective resource in one place. An experienced team will be working for your app development. They will also analyze your requirements and guide you according to it. All the working processes are designed and tested in one place.
The advantages of hiring a development company
Good workflow with regular updates of their current level on developing your app,
You will also get a long-term relationship which will also lead you with many benefits after service too,
There will be a team who will be there to clear all your doubts and queries,
24*7 and 360 degrees of support you will get.
Affordable and easy accessible
By choosing an app development company/agency is another key benefit for you. The agency will bill you when they are handing the app fully after several tests. Many agencies also have several pay services like one by one pay bill. Which will be more comfortable for you. But a freelancer will not bill you so. You have to pay them once they accept your project.
Technical professionalism
Available groups of technical experts will develop your app with all new trends. This makes your app more user-friendly and runs smoothly without any bugs. Because agencies will always use the latest tools to give their best. If it is a freelancer he/she might not be adaptable with all the skills, none exist though.
Variety of Frameworks
A freelancer will be an expert in a framework only. If you don't have any technical knowledge, then it will be more difficult for you to choose the framework too and they will be convincing you. But in an agency, there will be a combination of people where everyone will be well experienced in a variety of frameworks. They will guide you clearly, even if you are not tech people, you could be able to make the right choice with the help of an agency. Frameworks like Native, Ionic, Flutter, etc.
Platform
Running, your app on a platform will not bring you success. Before we used to develop an app differently for both platforms (iOS and Android) but now it has become easy for the agency. They will be coding once which will be working on both the platforms.
So by now, you might have got to know about the benefits of choosing the mobile application development company/agency rather than the freelancer. But how to choose the best one when there are many. Don't worry, We, Uplogic here to meet all latest business requirements. Keep reading to know how Uplogic becomes the first choice for the entrepreneurs for their app development.
How to pick out a Mobile application company which suits your business and how Uplogic fits the Gaps?
Clear define on your application requirements
Before surfing the google for best or top mobile application development company you should know about your requirements or ask these questions to yourself.
Is there a place in the market?
Do I have a launch plan?
How many interfaces should there be in my app?
Do I need both web application and mobile application?
How many updates do I have to give to my users?
These are the few questions you can ask yourself before selecting the company because having a plan without execution knowledge will lead to danger. Or else you can check for the similar apps in the stores. Which gives you an idea how to deal with your app. Before searching an agency you must know these things.
But in Uplogic it doesn't matter because we have experienced business leads who will guide you. So that you can get a better understanding of your business application. This will also help you to know how to launch and where to launch your app.
Trustworthy service
This plays a major role because if you hire a company with poor quality then it will become the worst nightmare for you. If the company does not offer you good customer service, it will become a big drawback to your business, since you are going to spend a significant amount of money buying on buying the app with your requirements.
In Uplogic we are providing 360-degree service and support to our clients. Where you are able to get good friendly service. We also provide you launch after service this leads to bug free.
Practice from Previous
Checking their previous experience will also give you the clear idea about why to choose them. You should check the numbers of apps they have developed many might have but then the quantity quality is what matters for the best growth in your business. Because developing a successful app is not an easy task like copy paste. It requires core knowledge, skills, understanding about your audience and creativity for developing a best app.
We have developed many on-demand apps with our experienced team. So developing apps is not a new task for us. Due to the immense experience in the on demand mobile app industry, we have dealing with the diversified customer experiences in both development and updating. This can add advantages to deliver the services as per the future needs within the time limit.
Affordable pay
A person can earn more money using online business because people are now prefer online shopping over traditional shopping. You have to always focus on buying high-quality products but it doesn't mean that it should be expensive.
We always offer our clients high-quality products with affordable offers only. However there is always a fight between the cost and quality for a company but here you won't experience it. This is because our aim is to satisfy our clients with the best user-friendly app at affordable prices.
Technical Skills
It is good to test the mobile app development agency whether or not it consists of technically efficient developers or not before signing your mobile app development agreement to them. Moreover, it is also essential to know in which technologies they are well improved developers work with and whether they're capable of building the application with new concept and the platform you are deciding to launch on.
We have developers who have hands on experience in all the platforms and frameworks so it is a best choice for you because we are the one stop solution for all your problems. We are well experienced in X code, Android studio, React Native, Ionic framework, Flutter, etc.
Several Testing process
After your app is built many companies won't take several tests before handling it to you. This is the important process to take place because once you launch your app the users won't get irritated with lagging screen.
We will be testing your app with beta test on the targeted audience, so that we are able to get the feedback which will help us to rectify before the original launch of your app.
Security
You have to know that they are giving a high level of security to your app. Many top companies face security issues on developing mobile applications like encryption, server problems, authentication error, etc. so it's better to check that they are giving proper security.
In Uplogic, we have secure data and we never faced any issues in our security. We provide only the safe app to our clients without any issues.
Designing trends
You should get clear that they are working with the latest designing trends because it is the first impression for your user. If you didn't impress them with your interfaces. Then they will be going for the alternative apps.
We will be keeping yourself updated with the latest trends to develop a unique app for our clients. Few of them are listed as below
Improved Personalization,
Rounded Corners,
Convenient Voice Interaction just by a drag,
Advanced Animation while loading,
Better Illustrations.
We understand your business model requirements and we assure that there will never compromise in the quality of the interfaces.
Final say
By now you might have got a clear view on how to choose a mobile application development company and how we Uplogic is the best in that. Still, why are you waiting to contact us? Make it happen now. To kick start your business with a unique app.
Connect with us for Mobile app development Services: