There have been a lot of online website/app development service models in the market. In today, entrepreneurs don't need to have much knowledge about website/app development processes to create digital gateways for their own businesses.
Offshore developments provide them many benefits to create their own website or mobile app uniquely to stay away from other competitions. So, several business entrepreneurs are highly looking for expert developers to design their apps effectively for the market.
While you are also looking for the same, here you ger one-stop solution from Uplogic Technologies for your expected completions.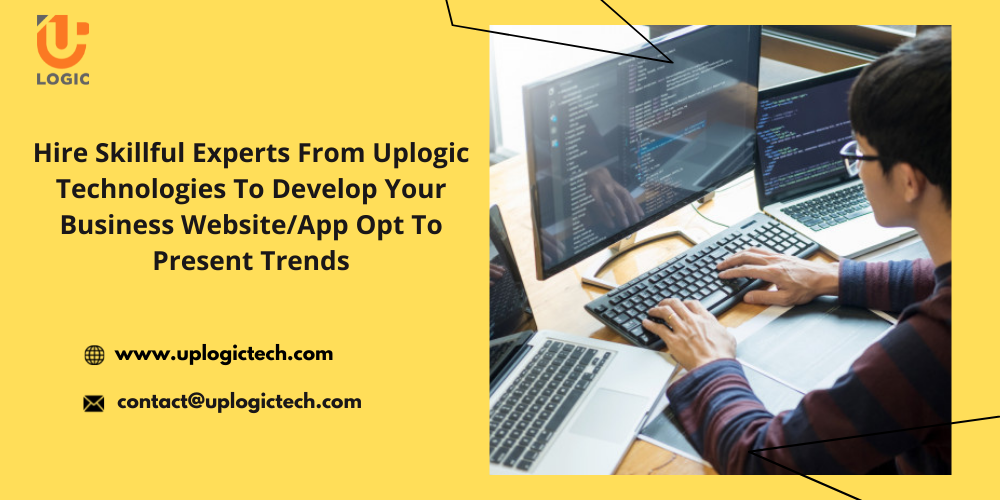 Why Experts from Uplogic Technologies & What They Make Special?
Uplogic has been in the field of development service for a decade and developed a number of websites and business apps for various industries. We have many satisfied clients all around the world. You could get skillful service as per your own business plan requirements.
Project Oriented Team Supply
In Uplogic Technologies, we have many divisions regarding various development processes. For e.g. if you want to develop a business app for your on-demand service, you can hire experts in that individual field. Or, a website for your in-house management, you have received specific specialists.
Dedicated Service
When you want multi-service provision for your single development needs such as full-stack, web development, business app creation, or professional designing you can have the solutions from our one agency.
Adaptive Work culture
Our experts are always very adaptive to your work culture. So, you could get your business's all aspects of development services from our resources. The total tailored service would be entirely based on your own area infrastructure.
What Are the Three Major Things You Perfectly Received on the Job Outputs?
Uplogic Technologies always provides client-based services for customer pleased work modulations. So, you would receive every single work output from hired developers as per your dreamy fruit. In the following, you could analyze the crucial outputs you have from our expert team.
Satisfied Offshore Development Service – Your overall experience with our offshore service providers would be satisfied with your expected project results.
Cost-Effective Project Output – You would receive cost-effective solutions with a high-tech team resource model. Through that, you can hassle-freely make world-class projects.
On-time Completion – Our skillful team resources make your expected project get ready with stunning completions at your required time slot.
Benefits You Have from Uplogic Experts for Your Complete Website/App Development Plans
As an entrepreneur hiring an expert team from our agency, you would be experienced with the mentioned benefits. By all proper executions, you deliver values compared to a team fully hired for developing and designing websites/apps for your business.
Powerful Teamplay
Get powerful team play with seamless performances and a collaborative work environment to your existing organization. You don't need additional human resources to hire such a perfect team for your business culture. The overall team fully boosts up your internal IT capability to the next level among the outside service sectors.
Up to Date Trends
As already mentioned, from the depth of various website/app development services experience, our experts know the current trends in your selected business area. So, you can easily make your projects more forceful to the latest market requirements. There have not been many efforts for you to find source details specifically to the development processes.
Gainful Sources
While designing with skilled developers from Uplogic for your projects, you are making gainful sources in-built to your business website/app naturally. So, it makes your new moves very much product to the service market. Whether you make your app for in-house purposes or online marketing, it would be tough for others in your same business marketplace.
Technique Guidance
Though you have such skillful resources on your hands for the development services, you can smartly get powerful guidance for native design outputs. This brings you the faster performing project building to better user experience provision through your business online. You can also get complete support all time from our agency regarding any demands.
Summing Up
Offshore development plan offers the greatest business website/apps development solution to compete with the existing online market evolution. So, it is currently allured by many entrepreneurs in the online startup marketplace. With Uplogic's expert team members, you could receive all the mentioned benefits for powerful project gettings.
To talk further, send your contact info to [email protected]. Our concerned team member calls you immediately for discussions.