Online service apps are now available in a vast amount from various industries with different intentions to serve people online. It all depends on their respective business apps in the marketplace. Due to the entire process being held through a single-app platform it should also be most secured for assurance.
App development is a very crucial segment for an on-demand online service business startup. It should be dedicated and adapted to the current requirements. So, the creation of a business app has to cross many analyses on the business sides.
Considering this importance, Uplogic Technologies develops business apps for your new startups in accordance with your complete selected enterprise model. In this blog, we are going to discuss this even more clearly for details.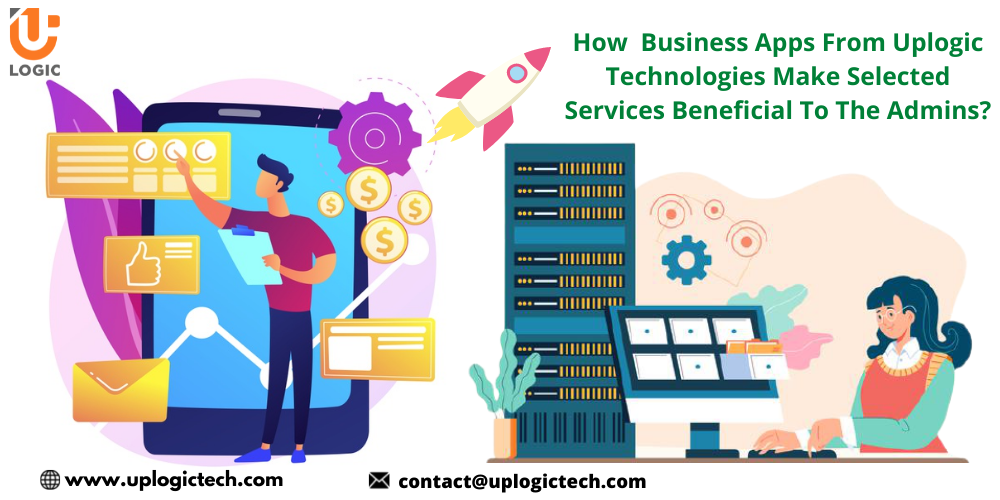 Top Trendy On-demand Startups for You to Launch Your Own Business Online
To begin your new career online, there could be a lot of options to select in different industrial sectors. But, choosing progressive one for the current trends is always bringing you the greatest success in the marketplace. As per it, the below-mentioned top on-demand businesses would be your best career option online ever.
Transport Service Startups
Taxi-Hailing
Booking for taxis online, the famous on-demand taxi booking service platform has its own winning market value that attracts entrepreneurs like you to the marketplace.
According to statistics, the expected growth of on-demand online service business startups is 41.22 billion USD by 2025.
Handyman Home Service
Online handyman service booking through online, the people have largely used the service in the internet market area in the current era.
The global market value of the online service businesses is projected to grow to 4730.31 billion USD. It shows a 70% (CAGR) growth rate in the market between the years 2021-2025.
Laundry Service Booking
On-demand Laundry service booking assists the customers to smartly fulfill their laundry requirements right at/from their doorways by accessing simple laundry apps.
A recent survey report reveals that the market value of online laundry service startups globally has estimated to grow to 559.4 billion USD by 2030.
Delivery Service Startups
Food Delivery
Online food ordering is now becoming a trendy activity among people worldwide. Starting up your own business in the field originates your new business smartly in the sector.
Based on a survey report, the global online food delivery market industry's growth is estimated to increase to 154.34 billion USD by 2023. It projects a CAGR of 11.51% market growth in the coming years.
Grocery Delivery
Like ordering food online, grocery delivery also has its own market growth in the on-demand service industry. And, It allures many new business peoples in the existing year to start their own businesses in the same market area.
The global online grocery market growth value is estimated to increase with 25% high in between the years (2021-2026)
Medicine Delivery
Online medicine delivery services. Especially after the post-pandemic, the user value of the app service platform increased.
As stated in a survey report, the global on-demand medicine delivery service is projected to reach 107.5 billion USD by 2026. It demonstrates 16.81% of business growth between the years 2021-2026.
Productive Tactics to Apply to Your New Business App to the Market
Uplogic Technologies applies immersive tactics that productively increase your selected business type's user value shortly in the online market. So, you could easily evolve your new business in the field between any competitions that arise. The top-notcher tactics by Uplogic to apply to your new business app are as follows.
Inclusion of Advancement
The ready-made clone scripts from Uplogic Technologies have always been up to date in technical improvements. Right from smart login to fast service provisions, everything could be easily done through your business app utilizing the in-built facilities. The overall performance of your user-friendly business app also provides a fantastic user experience in real-time.
Applicable Promotional Gateways
By the use of multiple promotional gateways such as promo code dispatch, offering coupon codes, discount announcements, and referral links, you can smartly gain more users in a short period of time. Also, you can always be connected with your existing users by your social media integration online.
Loyal Admin Panel
With the enhanced features which are applied to your new business app's admin panel interface, you can sustain an effective management process for your business startup. The dedicated dashboard in your admin panel shows multi-angle details to you. Its clear-cut analytic reports help you to make effective decisions on your business regarding any developments.
Along with these, you can also create additional beneficial characteristics in-built to your new business app with Uplogic. Find the details below.
How Your Business App from Uplogic is Being Beneficial for You Via Online Service Provisions?
The business app development requirements would vary from entrepreneur to entrepreneur based on their own plans and analysis. To cope with their needed output as per their expectations Uplogic possesses the following stuff. By the use of the options below, you could develop a beneficial business app for the beneficial service provisions online.
Ready to Go Apps for Diverse of Business Models
Uplogic has a number of ready-to-go app models for your new business app creation. All are covered with complete enhanced solutions for the latest markets. So, you can develop your own new business app within days. As a result, you can launch your new business app immediately for service after you complete your entire business plan for the startup.
Complete Custom Developments
Utilizing the fully custom app design option from Uplogic, you can develop your own business app as per your desire. You can modify anything in your app like UI/UX design, features, fonts, the outlook of interfaces, etc. Thereby, you can create your app in a unique format. It allows you to introduce your new business app with extra attraction for users.
Dynamic Support Solutions
Uplogic Technologies has been in the field of business app development for a decade. So, our experts are experienced with lots of mobile app creations for various industrial sectors. You can use them for any technical side of doubts regarding furtherly enhance your new app with additional options.
With these all to your new business service market in real-time, you can efficiently launch your own business app.
Final Section
Starting up your own online business in the on-demand service field provides you many advantages opt for the recent trends. To develop your new app with productive roots, Uplogic Technologies has several readymade app scripts with enhanced solutions.
To talk to our expert team members for your more queries, feel free to send your business plan info and contact details to [email protected]. We will call you immediately for further discussions.